Pop-Up Mascots featuring your school!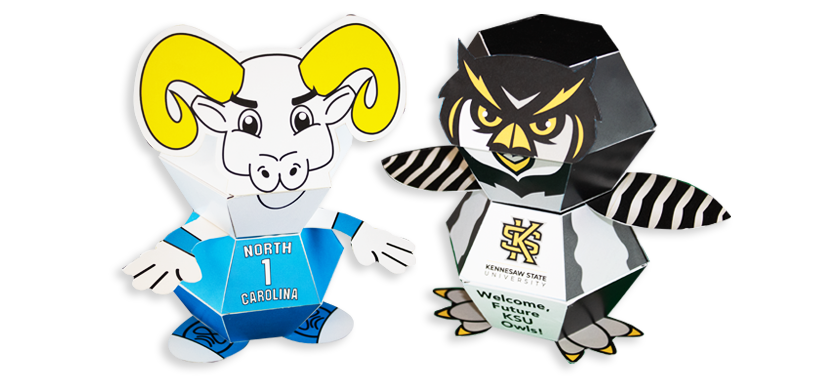 We have brought to life Pop-Up Mascots for various Colleges and Universities. These mail flat then POP into shape when pulled from their envelopes. Make your next mailing exciting by customizing these Pop-Up Mascots for your school! These have limited runs, please call your agency rep. for pricing.
Watch our Pop-Up Mascots here on YouTube!